Filter by Subcategory
Business & Skills Training
Making a Difference - Supporting People with Disabilities
with Jodi Eldridge

May 1, 2019 at 5:30 pm

, runs for 1 week
Have you ever considered a career in supporting people with disabilities? Discover the multiple opportunities that are available in the Human Service Direct Support field. Qualifications and training opportunities will be discussed in an overview of this rewarding field of employment. Jodi Eldridge is a HR Training Coordinator and Human Resources Representative from ESM, Inc., a community rehabilitation agency providing residential support to individuals with mental illness and intellectual disabilities.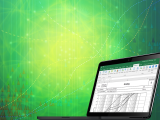 TechSmart - Microsoft Excel
with Linda Davis

Mar 20, 2019 at 2:30 pm

, runs for 6 weeks
Learn the basics of MS Excel including setting up, designing, and completing a spreadsheet. You will become familiar with fonts, formatting cells, numbers, and spreadsheets as well as formulas, charts, sorting, filtering, hiding columns/rows, split freeze panes, and much more. Please bring a flash drive to class.
Will run
TechSmart - Microsoft PowerPoint and Publisher
with Linda Davis

May 8, 2019 at 2:30 pm

, runs for 3 weeks
Participants will learn how to make presentations with MS PowerPoint. Discover how to use different fonts and using the cut, paste, and copy features to create slide shows. Learn how to import files from MS Word or MS Excel, and the internet to enhance presentations. MS Publisher is designed to create your own newsletters, calendars, and cards - only to name a few of the many ways to use this program. Please bring a flash drive to class.
Will run